7/30 Simple House Slippers, AM & PM $35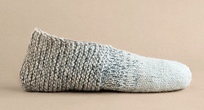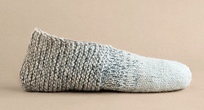 7/30 Simple House Slippers, AM & PM $35
Simple House Slippers, July 30 $35
AM 10:00am - 1:00pm
PM 5:30 - 8:30pm
Instructor: Shestin
Skill level: Suitable for beginners as well as more advanced knitters looking for an in-between project.
Description: These classic house slippers are quick to knit and easy to wear. With a toe inspired by mittens they are extra rounded and leave the focus on the garter and stockinette stitch. One size fits most.
Homework: Read pattern ahead of time. Pattern available for free on www.templeofknit.com Copies available in the shop for those who don't have access to a printer.
Materials: Needles: US 6-7 DPN's or circular for magic loop, 70-100gr light worsted weight yarn, tapestry needle, stitch marker
As always, students receive 10% off price of yarn for project.